Advanced Shooting Platform
Unique.
Versatile.
Mobile.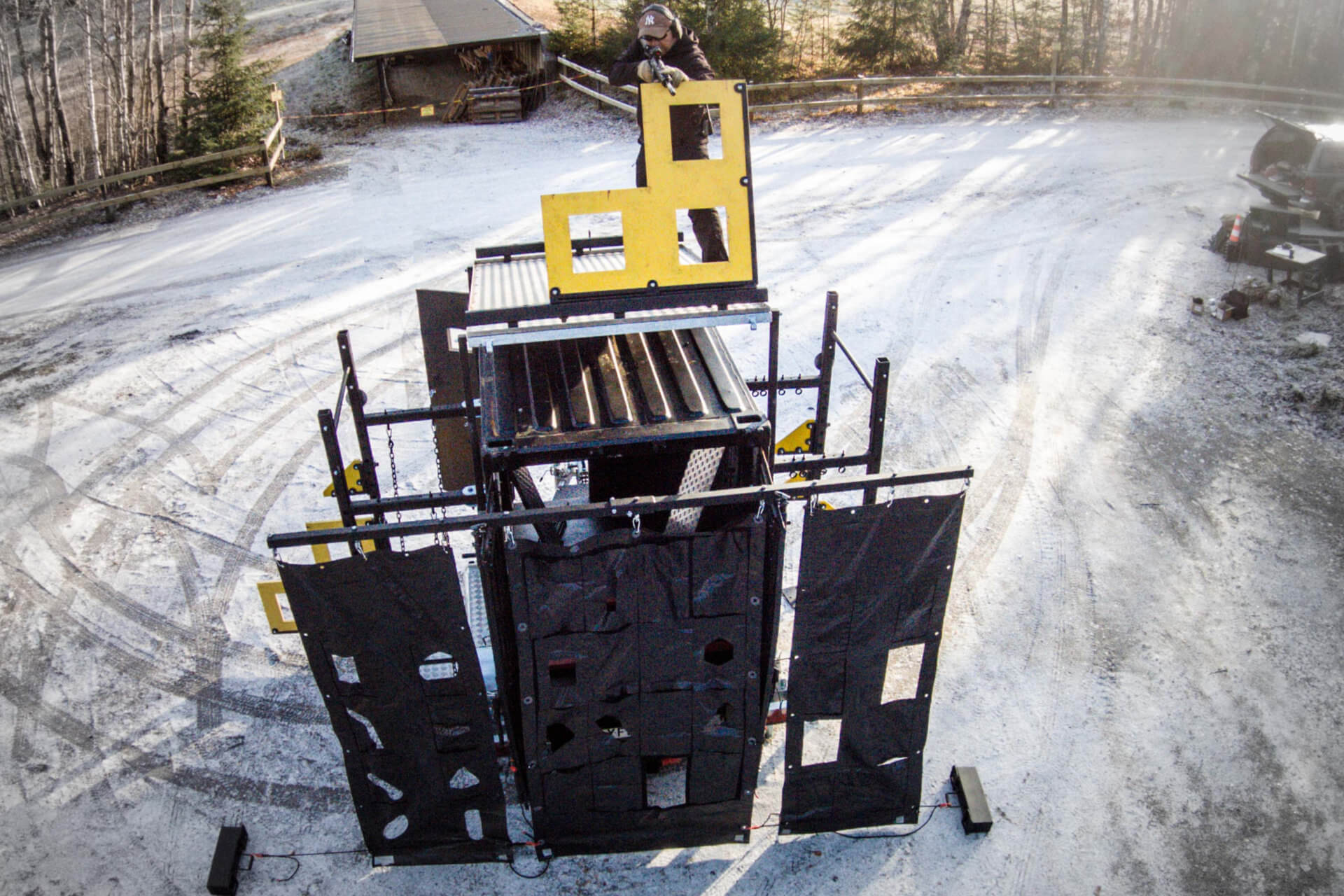 The ASP, advanced shooting platform, is a unique training tool designed in order to take soldiers and civilian competitive shooters to a higher skill level.
Based on the BeaverFit 5 ft mobile training locker, the ASP offers endless training scenarios which will challenge the shooter to a maximum. A lot of thought has been spent with the instructor in mind. This is why the ASP is highly mobile and is easy to be set up by one person only.
Overview
Built and designed to significantly enhance shooting ranges and live fire training areas
Highly mobile unit, 5ft container on trailer
Up to 6 firing positions simultaneously
Includes premium steel-targetry
Roof
Leaning roof
4 configurations
Curtains
x3 flame retardent curtains
Detachable velcro patches
Supports
Wooden supports
Detachable with steel brackets – multiple configurations
Swings
Two adjustable swings providing unstable platforms
Ladder & window
Firing from ladder, multiple positions
Window/area frame
Internals
Leaning walls – confined space in multiple configurations and flame retardant furniture