Unpowered.
Long life.
Cost effective.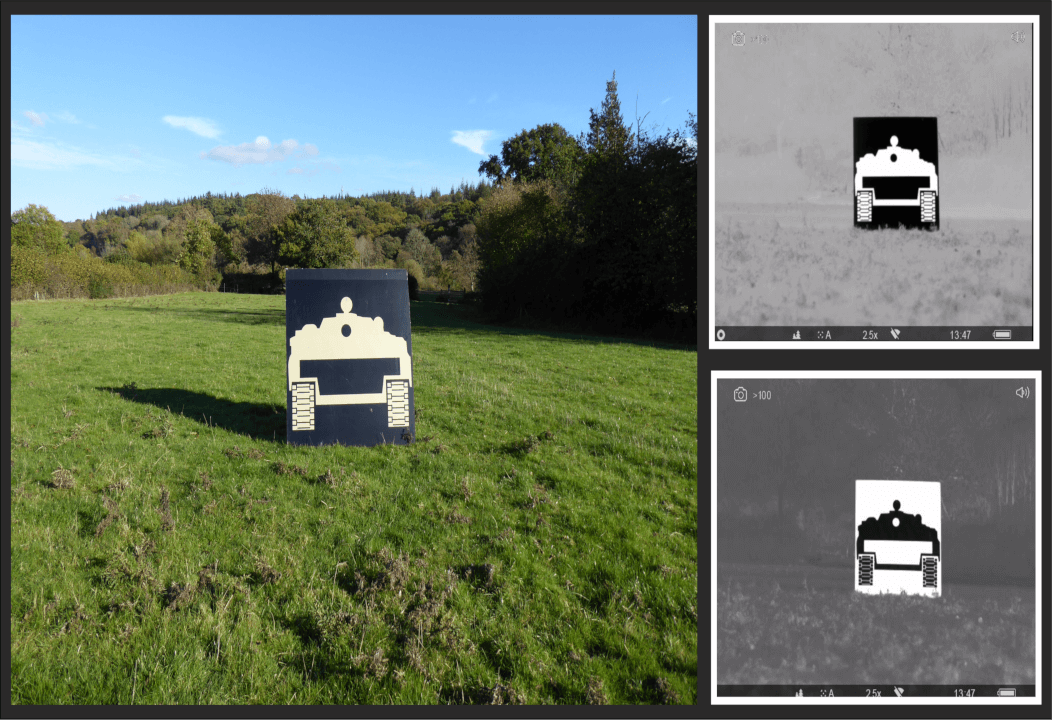 ThermBright thermal targets supports the training and development of combat forces.
ThermBright thermal targets depict a more realistic view than conventional heated targets. Specific shapes can be achieved to simulate different types of targets resulting in a more realistic live-fire experience.
ThermBright works day and night and in inclement weather conditions. They have been tested in many countries including Iraq, Afghanistan, and Norway.

We are distributors of ThermBright in Sweden and Finland.
Read more about ThermBright or find a representative for another country on the ThermBright
webpage
.
ThermBright is the simplest and most cost effective way of providing thermal targets for weaponry using thermal sights.